Cisco Live takes place in Las Vegas between the 10th and 14th of July this year. Every Live event, Cisco holds a customer appreciation event (CAE) in an arena close by the conference center. Last year we saw an amazing performance from Aerosmith hosted in San Diego. The year before that, Imagine Dragons put on a show in San Francisco.
This years event will be hosted at the T-Mobile Arena on the Las Vegas strip. This is a very new arena that opened on April, 6, just days ago. The pictures below show renderings of the arena.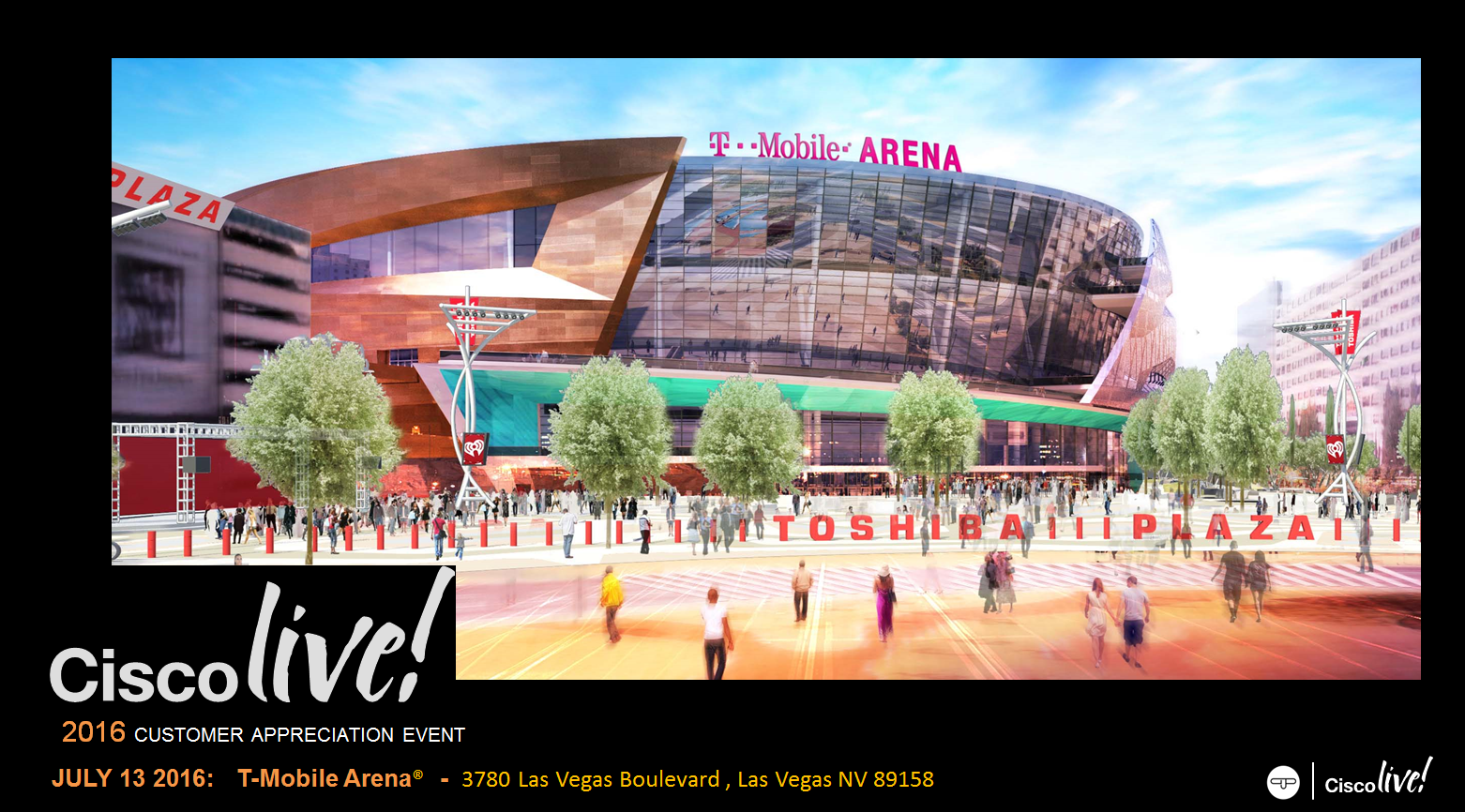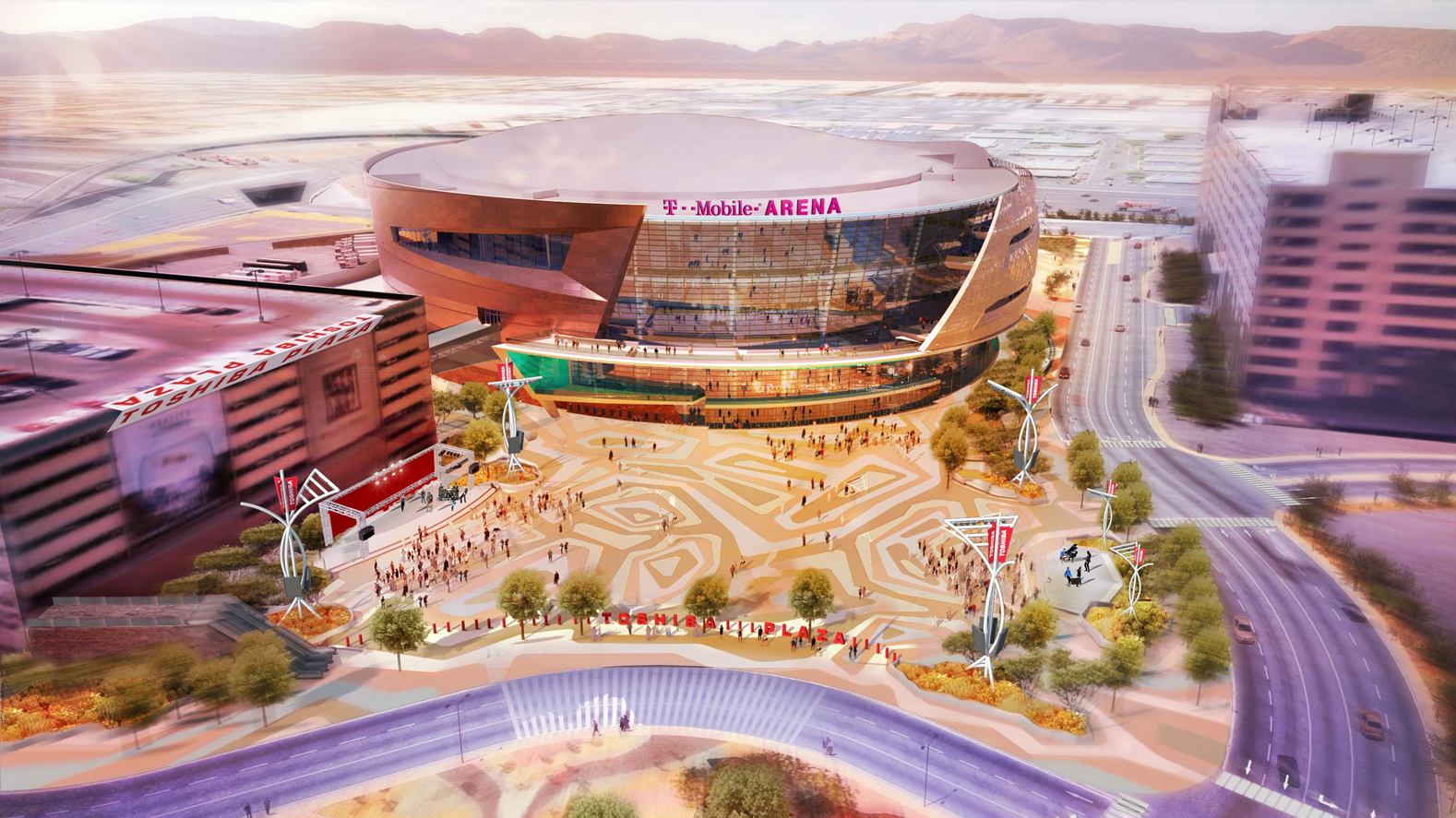 T-Mobile Arena® will be the destination in Las Vegas for live events – from amazing music acts to thrilling sporting events – it will set a new standard for what entertainment means in the city that does it best. The 20,000-seat T-Mobile Arena ® will host exciting, world-class events with something for everyone – from UFC, boxing, hockey, basketball and professional bull riding to high-profile awards shows and top-name concerts.
Cisco is not only holding their CAE there. The arena also uses Cisco technology called Cisco StadiumVision which is an innovative digital content distribution system. The system is used to centrally manage and deliver all of the video and digital content in the arena, except the scoreboard. This means we can expect high quality video delivered to the screens in the arena. More information about StadiumVision can be found in the following link.
Now for the interesting part and this is information that is exclusive until April, 12. The CAE will take place at July 13 in the T-Mobile arena and the opening act is Elle King. Elle is probably most known for her hit "Ex's and Oh's" from the album "Love Stuff" that earned her two Grammy nominations. Elle is an american singer, songwriter and actress. Her music style encompasses country, soul, rock and blues.
The main act is going to be Maroon 5. Maroon 5 is one of the biggest pop rock bands and has sold more than 20 million albums and 70 million singles worldwide.They have also been the recipients of several awards including three Grammys. They have produced hits like "One More Night", "Moves Like Jagger", "She Will Be Loved" and many more.
More information about the CAE can be found at the following link.
I look forward to meeting you at the CAE event.
Cisco Live – News About the Customer Appreciation Event (CAE)